Personal Profile
CECELIA ANN DEEN (R, GRI, CPM)
President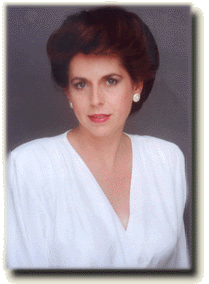 Meet Cecelia Ann Deen. Born on the Big Island of Hawaii and raised in the small town of Hilo, Cecelia graduated from Hilo High School as a Viking and attended college in Honolulu, Hawaii and in Midwest City, Oklahoma. Cecelia currently lives in the Hawaii Kai area. By true default, she began a career in Residential Real Estate Sales and Property Management. She took to Real Estate very quickly. A natural people person with a "personality plus". Ten years ago Cecelia envisioned a need that soon would become an absolute must. This was founding a company that preserved our greatest desire and that is the personal touch that comes along with customer service, however, applying the much needed growth of our super highway of advanced technology. Cecelia provides her clients with up to date technology and resources and at the same time creating that small home town feeling.
Experience
Cecelia has eighteen years of Real Estate experience, fourteen of them in Hawaii, to include Sales and Property Management. Four years as Site Manager for a large Development Firm in California. Much of her time has been in Residential Rental Management. In addition, she has considerable experience in Residential Sales and Tax Differed Investments known as a 1031 Property Investment Exchange. She also has four and a half years of banking knowledge and experience.
From early 1986 to mid 1989 she was affiliated with the Century 21 Homefinders of Hawaii team. From mid 1989 to mid 1990, she was the Director of the Property Management Division for Prudent Investors Realty, Inc., and shortly thereafter, in addition to current responsibilities was designated as the Broker-in-Charge of the Pearlridge Aiea office. Then in May of 1990 Deen Properties, Inc. was founded.
Qualifications
Cecelia has successfully completed the Graduate Realtors Institute (GRI), which is a nationally recognized designation given by the Board of Realtors. She also was awarded a certificate for Advanced Real Estate Property and Residential Rental Management. She currently holds the title of Certified Property Manager (CPM) which is one of the highest national designations that can be held by a Property Manager.